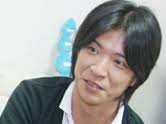 Masayuki Ishikawa (石川 雅之, Ishikawa Masayuki, born July 29, 1974) is a Japanese manga artist best known for creating Moyasimon: Tales of Agriculture and Junketsu no Maria.
Biography
Edit
Masayuki was born in Sakai, Osaka, Japan. Applied to the College of Arts, but was rejected. While working part-time at a transportation company, he got an interested in manga magazines, and between age 18 and 19, he started submitting to Weekly Young Magazine. In 1997, he debuted with "Japanese Government Maneuver Sqaudron Coumin V". In 1999, his "God's Animal Mountain", won the Chiba Tetsuya Award. In 2004, he began "Moyasimon: Tales of Agriculture" in Kodansha's Weekly Evening magazine, which then brought him a level of fame. After "Moyasimon: Tales of Agriculture" he started his work on "Junketsu no Maria", which became another success.
He is known for drawing fine details in a very thin line, something that he seems to do unconsciously and doesn't use assistants to help him in his work.
Title
Anthology
First Issue
Last Issue
Span
Chapters
Volumes
Moyasimon: Tales of Agriculture
(もやしもん, Moyashimon)
Evening, Morning two

August 2004

January 2014
13
Maria the Virgin Witch
(純潔のマリア, Junketsu no Maria)
Good! Afternoon
1, 2008
November 7, 2008

July 5, 2013
3
Kanojo no Kokuhaku
(Kanojo no Kokuhaku)
Community content is available under
CC-BY-SA
unless otherwise noted.